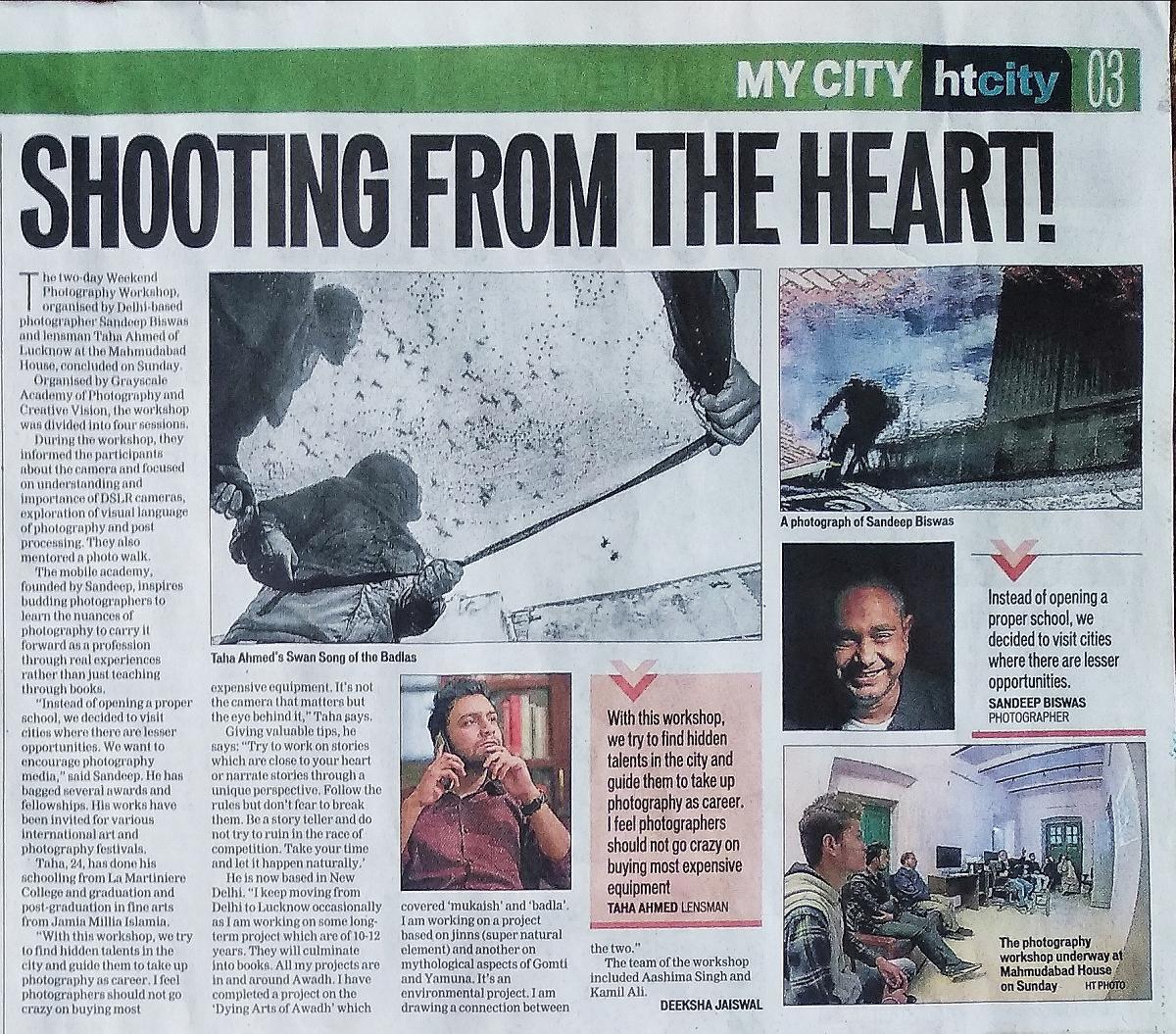 Grayscale Academy began it's operations in January 2019 and began with their first Weekend workshop on 23rd and 24th February 2019. The Mahmudabad Estate supported our initiative by offering us a space in their majestic Mahmudabad palace, situated right in the centre of the city. The palace once belonged to the King of Awadh, Wajid Ali Shah, before the British removed him from his throne. later it was acquired by the Nawab of Mahmudabad, and since then it has become the home of the Nawab's family.
Ali Khan Mahmudabad, who has recently joined the Samajwadi party, is a highly qualified and learned man. He was previously a professor with the Ashoka University and has a keen interest in Art and Culture. He started supporting various creative practices, and with the help of their newly appointed cultural curator Aashima have encouraged all forms of artists to visit their Palace in Lucknow and Mahmudabad to use the space as an inspiration towards one's creative practice. 
We were a witness to their generosity towards giving us all possible support to inaugurate the first-ever Grayscale Academy workshop, which was a modest start, but a worthwhile beginning.  Grayscale Academy is thankful to Ali Khan Mahmudabad, Aashima and all others at the estate who made this possible. 
We look forward to associating with them again whenever possible in the near future.
The workshop got some good publicity from HT City Lucknow and the media house of the Mahmudabad palace. 
Sharing a few moments with everyone.